With the ongoing COVID-19 pandemic, one-third of the world's population is on some form of lockdown.
Families all over the world are having to make the best of these strange and difficult times. We're all finding creative things to do together at home, video-conferencing loved ones, and doing a pretty good amount of Netflixing, I'm sure.
For our family, one challenge we faced was having to cancel plans for two upcoming trips. One was a family/business trip, and the other was a long-anticipated babymoon.
(A single tear just fell as I typed that. Wait I'm pregnant… yep, here come some more.) 😭
We're looking ahead to at least another month of shelter-in-place orders due to COVID-19, and we know we have a propensity towards getting cabin fever! So, we've rounded up our 10 most creative ways to travel the world and feed your family's wanderlust without leaving your house.
10 Creative Ways to Travel the World With Your Kids (When You Can't Leave Your House)
---
1. Eat Your Way Around the World
Tell me… What is a trip to Italy without pasta and gelato? Or Japan without sushi? Austria without Wiener Schnitzel? (No, not the beloved hot dog stand.)
Some of our best travel memories have been made while indulging in unique local eats together… and then figuring out how we can recreate them every day when we get home. (I was *this close* to buying a crepe maker after our taste buds exploded in Paris. Now I'm thinking maybe it's time to make that happen!)
Why not roll up your sleeves with your kids and bring the flavors of the world to your kitchen together?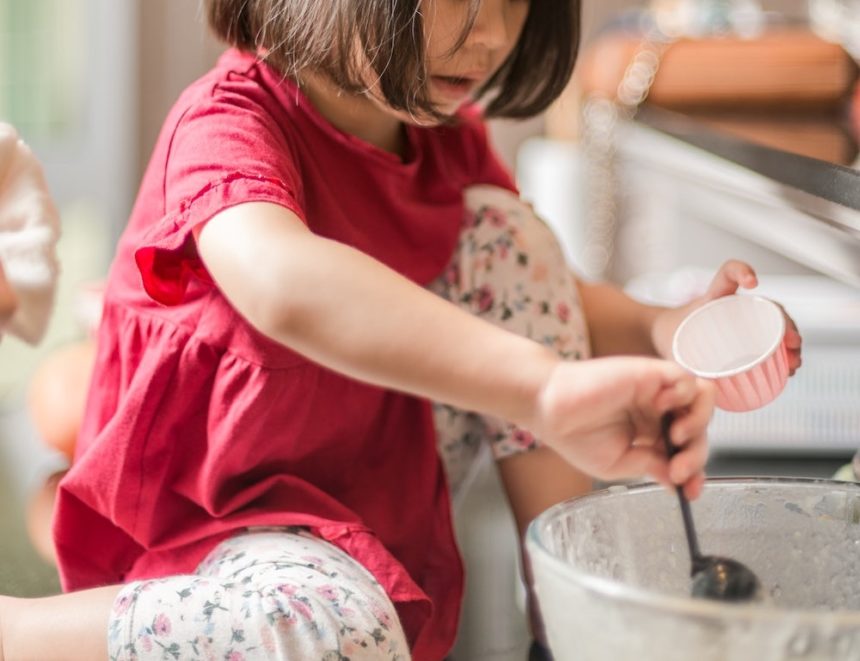 Here are some fun recipes for your family to try:
2. Team Up and Do a World Landmark Lego Challenge
Choose some iconic (and maybe some obscure) world landmarks. Then, have teams compete to create the best likeness of the landmarks out of Legos! You can give everyone the same challenge or draw landmarks out of a hat and have each team build something different.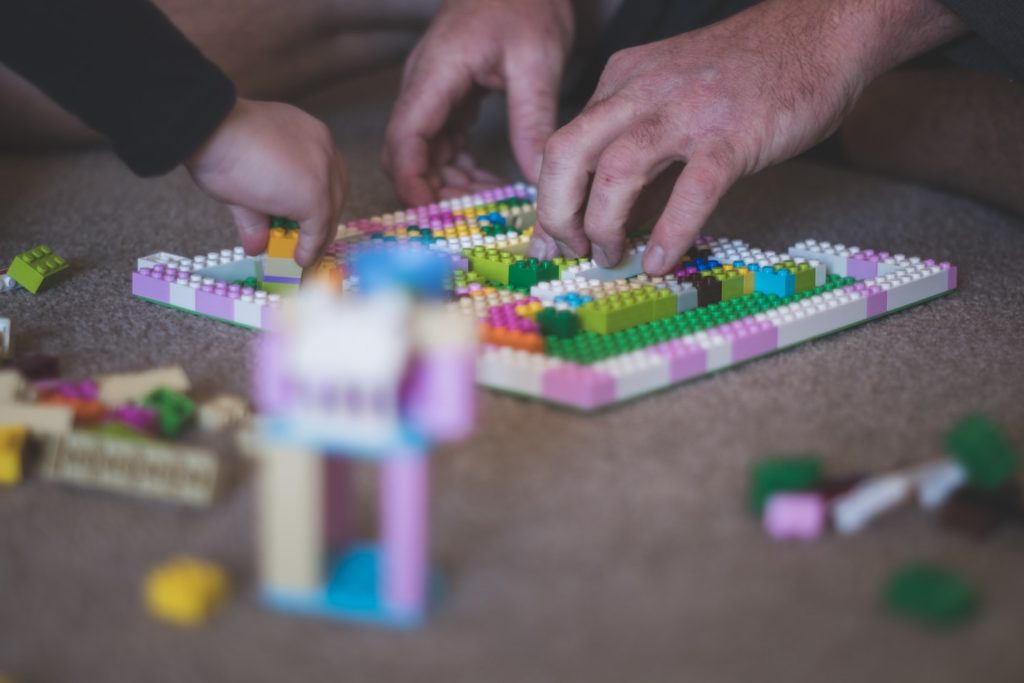 Boys vs. Girls, Kids vs. Parents, every person for themself… no matter how you team up, you're bound to get some laughs and excitement with some healthy competition in the house!
Be sure to set a really unrealistic time limit if you need a little extra frenzy in your life.
Short on Legos? Try making play-doh models, drawing with a marker in your mouth, or stacking marshmallows instead.
Here are some fun ideas:
The Eiffel Tower (France)
The Colosseum (Italy)
The Great Sphinx (Egypt)
The Mayan Pyramids (Mexico)
The Tower Bridge (United Kingdom)
The Statue of Liberty (USA)
The Burj Khalifa (UAE)
The Parthenon (Greece)
3. Collect Passport Stamps For Every Country You "Visit"
As you make your way through this list and embark on your at-home travels, use a free printable Passport like this one to keep track of the countries you "visit"!
It can serve as a memory book for all of your indoor adventures.
Ah, the magic of aviation! We can soar through the heavens and hop-scotch our way across time zones while breaking the confines of latitudes and longitudes. 🤯
My philosophy: never say 'no' to a window seat. One unforgettable window seat gave me the opportunity to see Mt. Everest standing mightily above the clouds! The extra legroom & easy bathroom access of the aisle seat mean nothing to me now.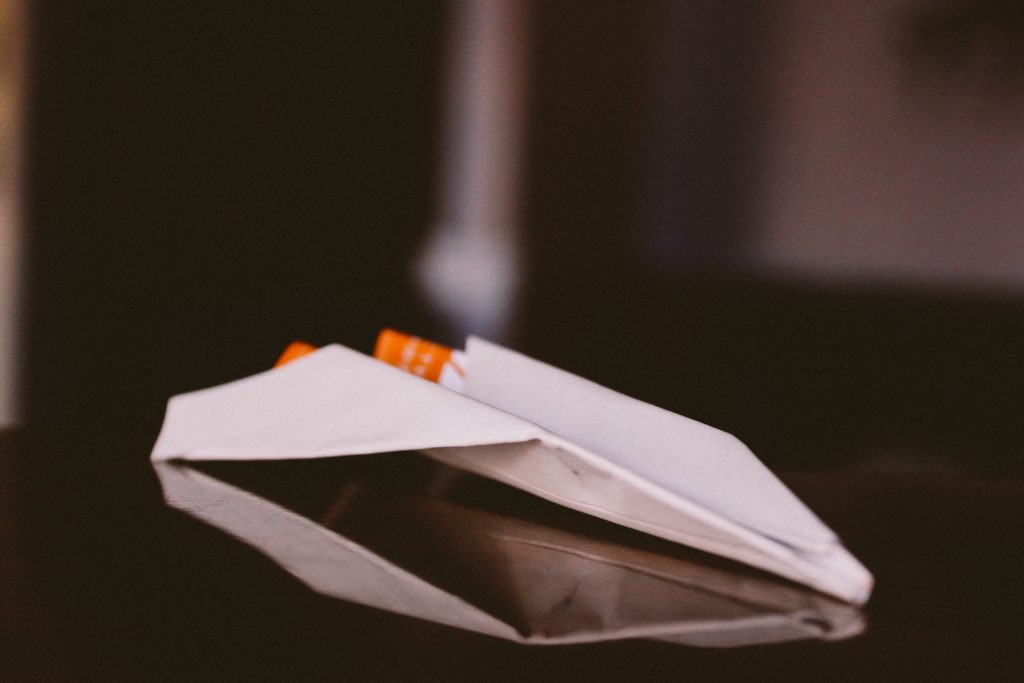 But you know who gets the best view? The pilot! Now's the time to let your kids become the pilot of their own airborne expeditions! Use whatever materials you have at home to build a paper airplane launcher like this one and watch your kids' imagination take flight.
Here are some high-flying paper airplane folding patterns help you go the distance:
5. Dance Your Way Around the World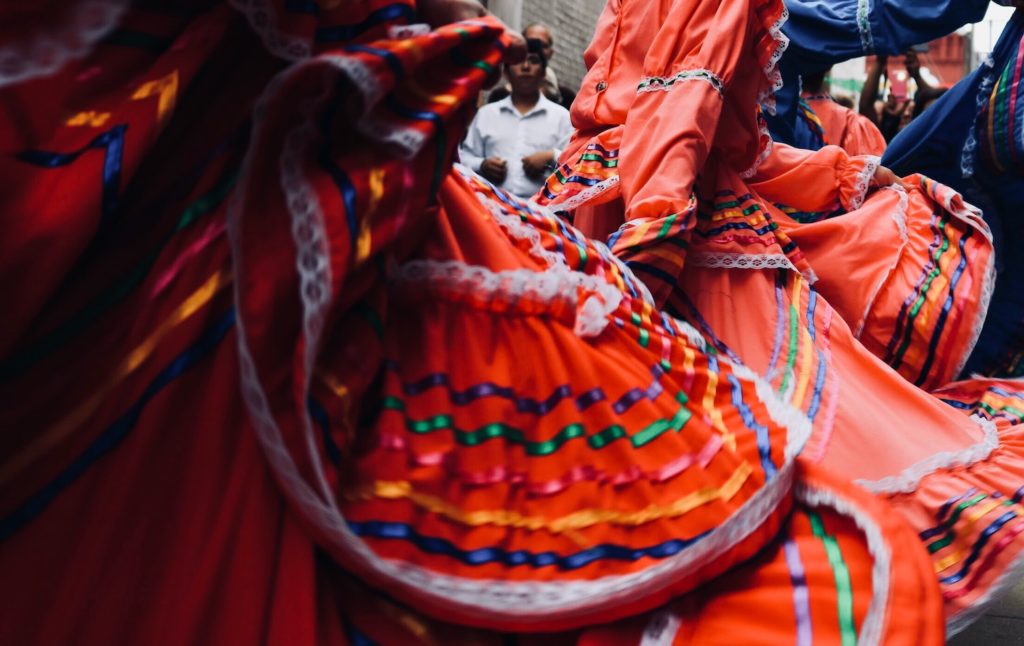 Our larger-than-life toddler has a good amount of wiggles that must come out every day! What do we do when we don't have a yard at home and we've exhausted our neighborhood walks and living room sprints?
It's like I always say… When in doubt, dance it out! (Hey that's good. Maybe I should actually start saying that.)
But dancing is more than just a fun way to get your family moving. Dancing is a language of its own, and learning a dance of another country or region can connect you to the heart and soul of its people!
So clear some space in the living room & learn some sweet new moves together!
Here are some fun dances to try:
6. Learn About Your Favorite Animals in a Cozy Safari Tent (a.k.a. Blanket Fort)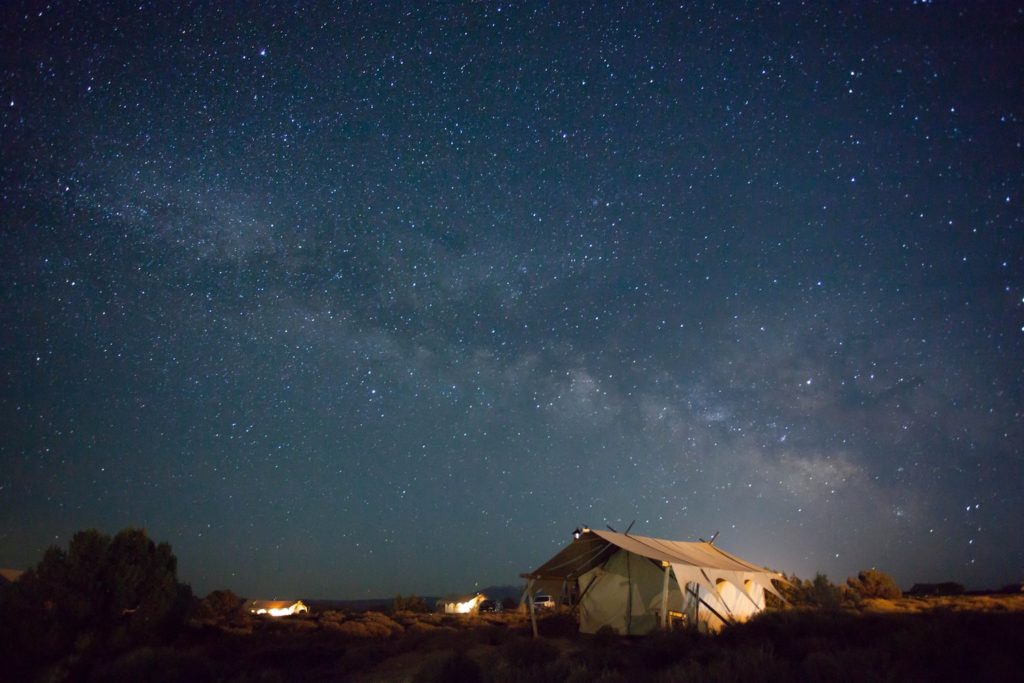 It's time to break out your biggest sheets, fluffiest pillows, and that childlike ingenuity! I mean, what better way is there to transform your living room into a majestic playland than with an indoor safari tent?
This is a great way to make a movie night more of an interactive and memorable experience for your kids, rather than just another night in front of the TV.
These 2 must-see nature documentaries are available now on Disney+:
And here's some more inspiration for your safari movie night:
7. Discover the 7 Wonders of the World with Google Earth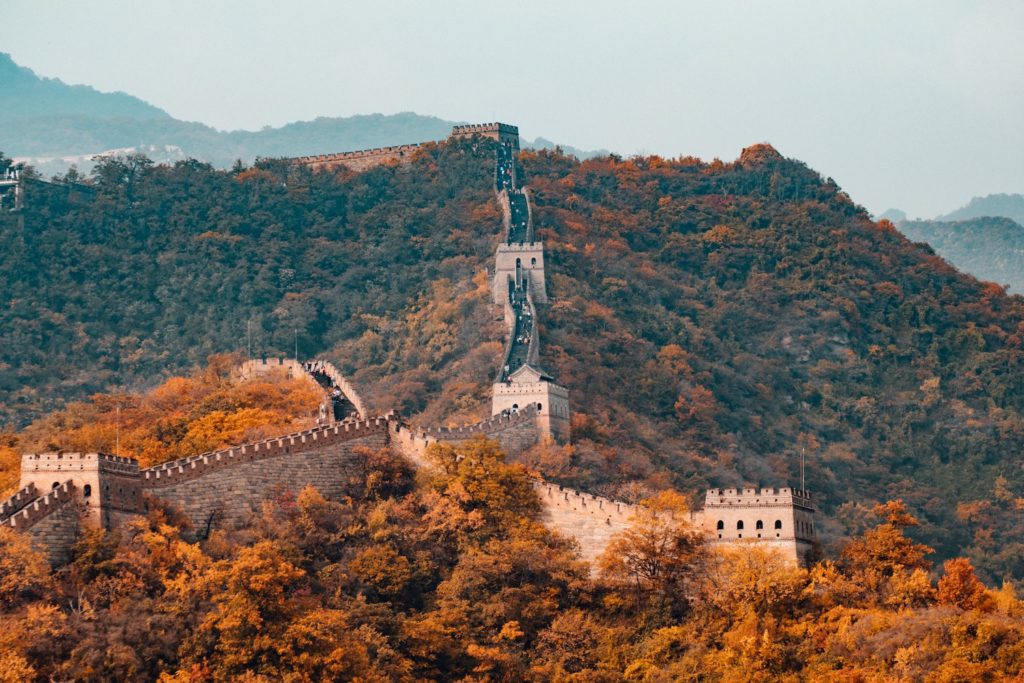 The 7 Wonders of the World are sites and monuments around the world that have become tributes to our global heritage.
They tell our tale of humanity and can connect us with our past in incredible ways, no matter where we come from.
There's nothing like walking along the Great Wall of China, seeing it stretch and wind for miles in front of you. Thinking about the people who guarded the towers thousands of years ago, or the millions of people who have walked the same section of the wall as you.
Well if it's going to be some time before you can experience the 7 Wonders of the World in-person, let Google Earth get you up close and personal in the meantime! Navigate through the layers of the Colosseum or go trekking through the ruins of Machu Picchu and watch how fun history can be!
Here's the New List of the 7 Wonders of the World (as of 2007):
8. Learn a Song in Another Language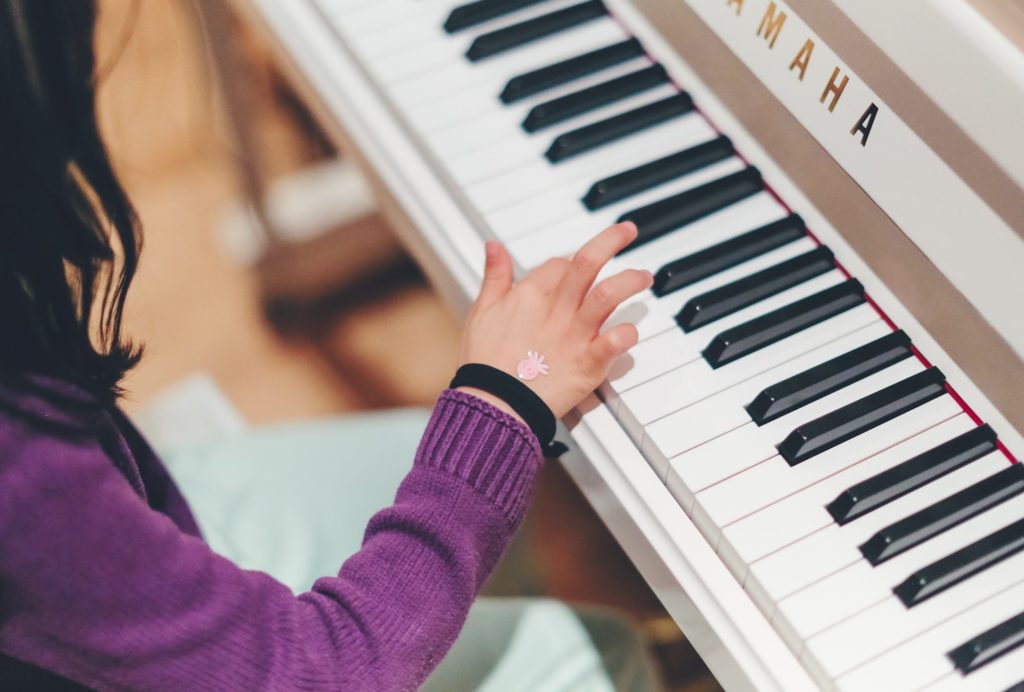 If you love the idea of your kids becoming multi-linguists from a young age, this one's for you! What better time to learn a new language than in your childhood when your brain is a sponge?
Instead of breaking out your Italian phrasebook and giving your kids a vocabulary lesson, immerse your kids in the words and sounds of other languages through music!
Tip: Foreign words and sounds are easier to grasp when you connect them to familiar rhythms and melodies! So start with a song that your kids already know and like. Then, find it on YouTube in another language with subtitles so you can sing along karaoke-style!
Bonus Points for pairing it with some of your newfound dance moves from #5!
Here are some fun & easy song choices for beginners:
9. Take a Masking Tape Road Trip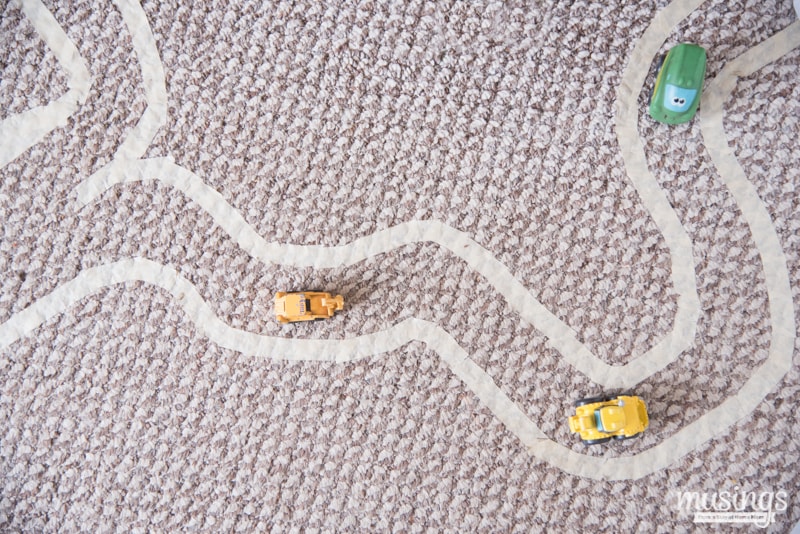 For the toddler/early-elementary aged kids in your life, how about taking an indoor masking tape road trip? Picture all the joys of hitting the open road, all without having to stop for potty breaks or be asked for the umpteenth time if you're there yet!
Take some inspiration from Erika @ Living Well Mom and use a couple rolls of masking tape or blue painter's tape (something that won't leave a residue on your rugs or couches) to make a maze of highway play space for your kiddos to navigate.
Bonus Points for adding a parking lot! For some unknown reason, parking and un-parking can provide endless joy for toddlers and plenty of extra quiet minutes for parents! 🙂
10. Explore the Great Indoors on a Photo Scavenger Hunt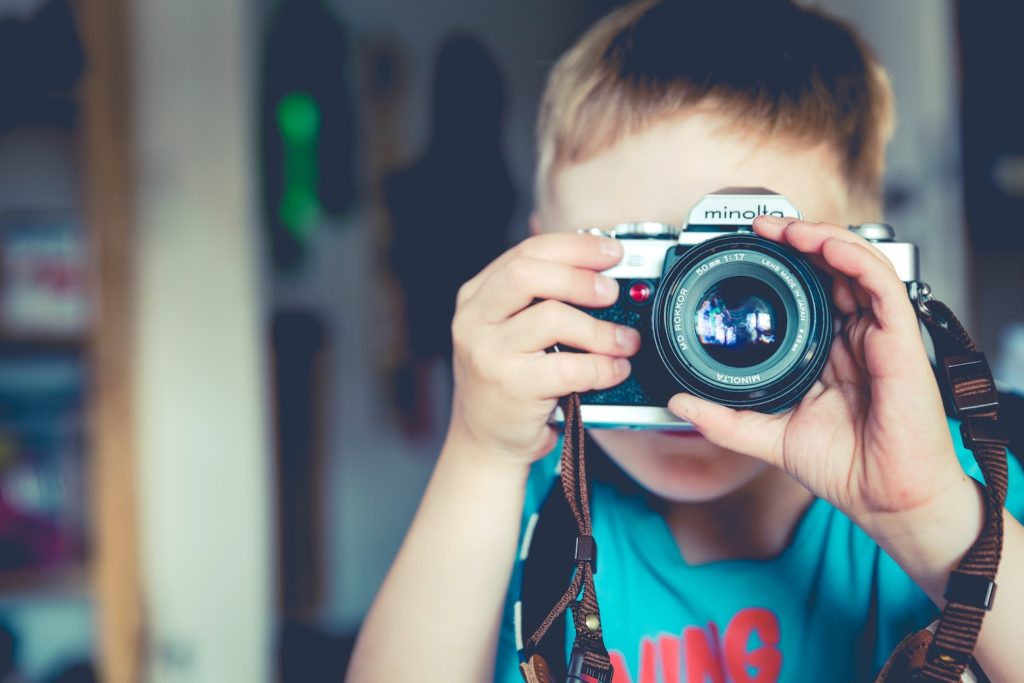 Have an aspiring photo journalist in your house? Or maybe the next Ansel Adams?
If your kids love being behind the lens (or phone?), enjoy a good hunt, or maybe need some healthy sibling competition, try mixing it up with a photo scavenger hunt!
A photo scavenger hunt is a great way to train young eyes to look for treasures in unexpected places. To walk the road less traveled. To uncover wonder in what others may see as commonplace!
And it's just fun. 🙂
Here are some pre-made templates for your indoor photo scavenger hunt:
This one is like "I Spy" (eg. Something with wheels, something red…)
This one is a neighborhood photo scavenger hunt
This one is a selfie scavenger hunt
---
How is your family spending time together at home? Is there anything else you can do to spark your family's wanderlust when you can't leave the house? I'd love to hear it!
Much love!
Lisa