Disclosure: This page contains affiliate links, and at no additional cost to you, I earn a small commission if you click through and make a purchase. I am an independent blogger and my reviews are based on my own opinions.
---
Sometimes as parents of babies we think that being over-prepared will keep us sane. (Confession time: Dustin and I bought a wipe warmer before we had our son. A wipe warmer?!? 😂)
When it comes to travel, I've found that packing as simply as possible and ruthlessly weighing my "nice-to-haves" and "might-needs" against my "essentials for sanity" makes for a much smoother travel experience.
The same rule applied when creating this list. While I was originally going to share 10 essentials, I thought to myself, "Beyoncé, you gotta simplify." So I broke it down to just my on-the-go essentials that address these 3 things: my baby's safety, sleeping, and eating. Because when one of those 3 are off, we're all off! 🙂
So these are my 6 "essentials for sanity," aka, the things that I would turn the car around for.
What are yours??
1. Lightweight Travel Crib
A portable crib/playpen for your baby is essential, even if you don't intend to travel regularly. The trick is to find one that will work well for all your family activities instead of buying one for easy travel, one to use as a playpen, one for sleeping over at Grandma's house, etc.
Here's why it ranks as my #1 essential for travel:
Just as you and I sleep better in our own beds, so do our babies! Bringing your own familiar bed for baby is one way to help soothe them into some cozy sleep while you're traveling. A well-rested baby is a happy baby, and a happy keeps mommy from losing her cool in the airport. 🤪
It's more than likely that your hotel or Airbnb will not be babyproofed. If your baby is rolling, scooching or crawling already, it's nice to know that you'll have at least one safe place to let your baby sit or play on their own during the day when you need it.
Most hotels and some Airbnbs offer cribs for their guests, but it's hard to know what to expect. If you are by any means particular about the size, cleanliness, or comfort of your baby's bed, it's best to bring your own.
Pack 'n Plays are the industry standard, but personally they make me cringe. 😬 They're heavy, awkward to carry, and not easy for one person to assemble quickly. I've never owned one, so I can't in good faith recommend one to you here.
But rest assured, there are wonderfully sleek and portable travel cribs that will save your sanity and set baby up for getting good sleep while you're away from home.
It's lighter than my 2-year-old (13lbs) and assembles in less than 30 seconds.
It's the only one I've seen with optional backpack straps so you can keep your hands free to push a stroller, save Fluffy Bunny when she's tossed to the floor, etc.
It's carry-on friendly and fits in airplane overhead compartments. 🤯Long layover? Set this up at your gate! (It's always safe to double-check airline-specific dimension requirements, but we've never had an issue carrying this on a plane.)
The side zipper will save your back when you're lifting out a sleeping toddler from ground level.
All materials are removable, machine-washable, and non-toxic.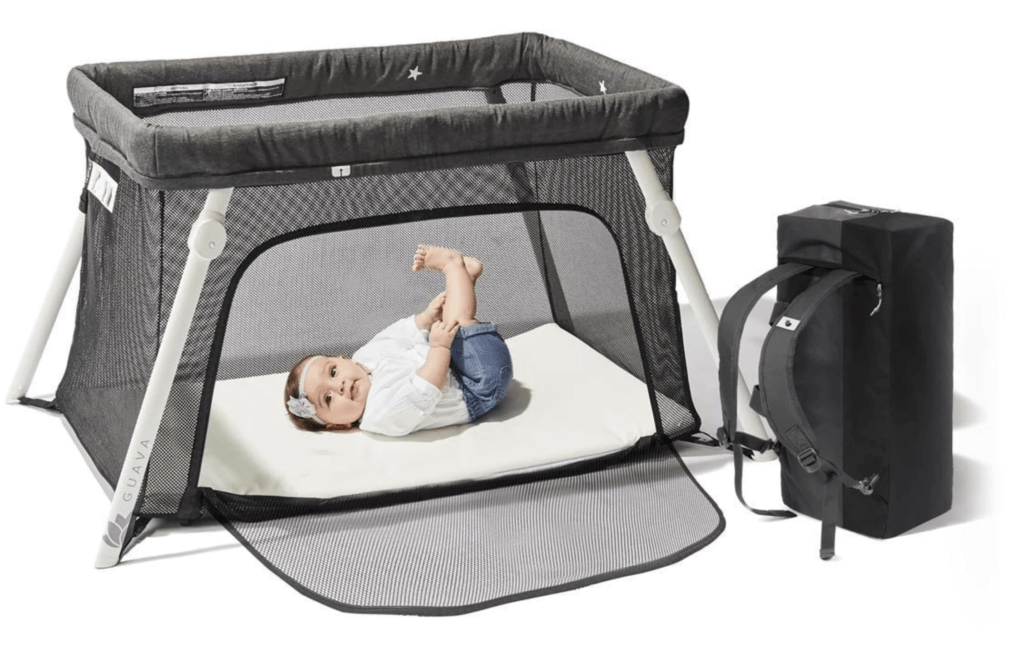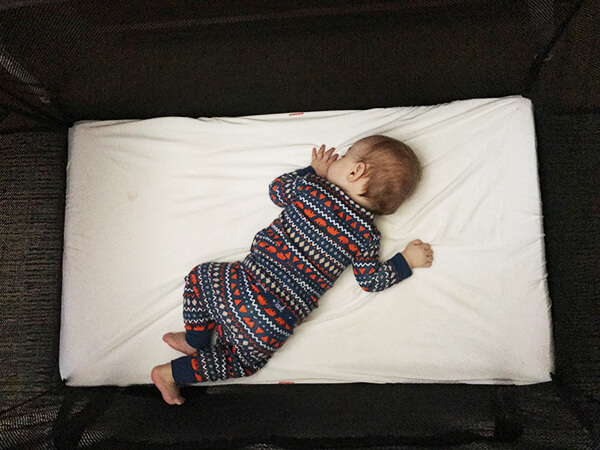 There are a few comparable options on Amazon now, including this Phil & Ted Portable Traveller Crib that weighs only 7lbs and folds up to the size of a yoga mat. (!) So check them out to find the right size, durability & price point for your family.
2. White Noise Machine
Following with the theme of getting good sleep (it's everything, people!) my 2nd highest recommendation is to travel with a white noise machine. Sometimes you'll all share a bedroom and want to go to bed at different times. Other times you'll need to drown out street noise or unexpected hotel construction during nap time.
A white noise machine is another thing that will help you control your baby's sleep environment as much as possible. For how compact and affordable they can be, and for how valuable baby's sleep is, it's definitely a must-pack.
Talk about lightweight & portable, this one weighs about 1/4-pound (3.84oz) and can easily fit into the pocket of any purse or carry-on bag. It's also versatile for any travel style including rural/camping (battery operated), or international travel (no adapters needed). For bonus points, it includes a soft LED nightlight for baby, giving you one less thing to pack.
My family uses this one at home and we love it! We like taking it on the road when we know that white noise will benefit the whole family, not just J-Babes. It's small enough to pack inside our travel crib case and it's fan-operated, giving it a natural (not digital) whooshy white noise sound. So if you don't need a variety of sound options, don't mind having a cable to plug in, but DO need some a stronger sound that the whole family can benefit from, this one is fantastic.
3. Baby Carrier
Baby gear adds up financially, and as a new mom I was hesitant to drop $$$ on a bulky baby carrier. I was given an original Baby Björn carrier that was simple, low-profile and easy to use, but it became a neck-and-shoulders nightmare after a few months.
We needed a serious upgrade when J-Babes was 7mos old and we and we decided to spend a couple days at Disneyland. The thought of carrying him around for 2 days without any back support didn't thrill me, and although I love using wrap carriers at home, for me they're not the most portable or easy to maneuver while on-the-go.
(Chanting) Ergo! Ergo!
I've gotta say, for the comfort & versatility of this carrier, the price is worth it. The hip straps absorb all the weight so your back and shoulders hardly feel a thing–that's something I've found to be crucial when we're traveling and toting all our stuff around. Also, it grows with your baby and can safely hold any size baby from Newborns to Toddlers. Plus, with the variety of carrying positions (face-out, face-in, side carry, back carry), you're bound to find a position that your baby loves.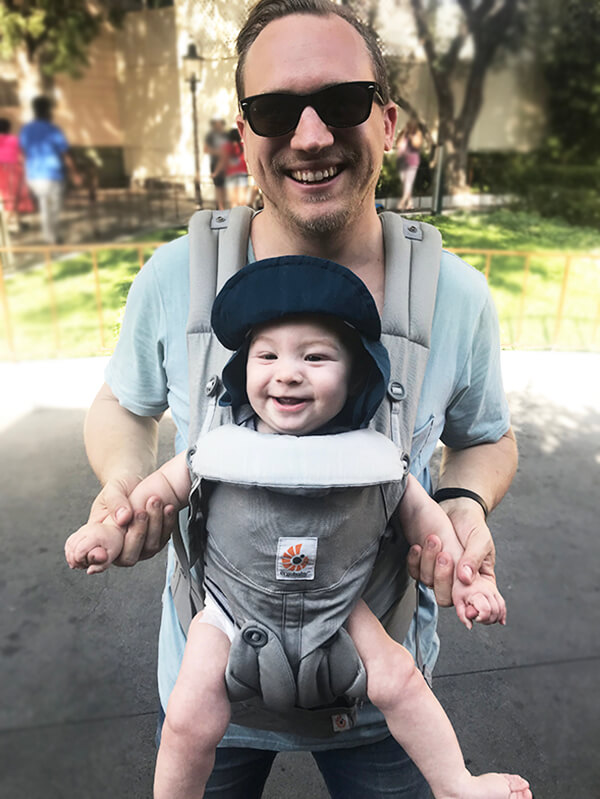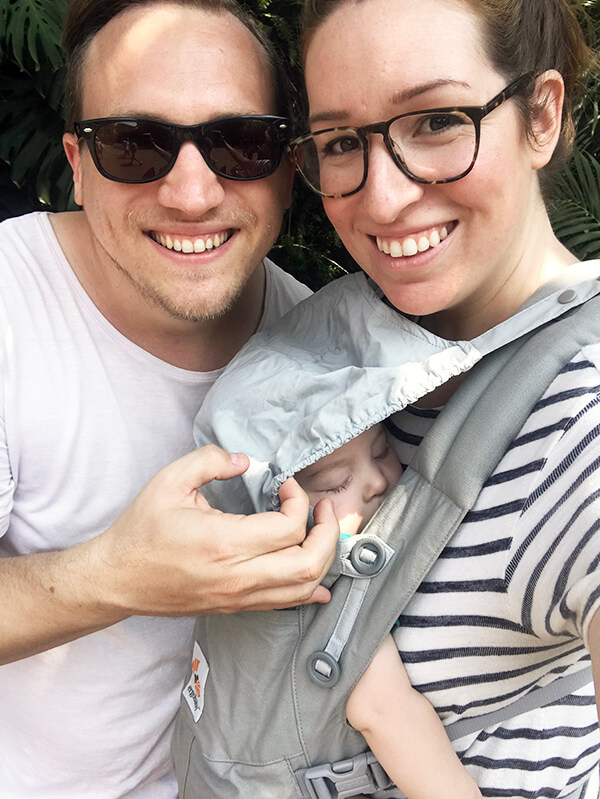 TIP: If price is a barrier for you, be sure to check any baby resale shops near you! They're very popular so they seem to be regularly in stock at my local resale shops. I was able to find a brand new, still-in-the-box Omni 360 for 40% less than the retail price by purchasing it this way.
TIP 2.0: What's the difference between the Ergobaby 360 and the Ergobaby Omni 360? Laurel @ Carry Me Away wrote up a great side-by-side comparison, so be sure to check it out!
4. Travel Car Seat
A standard car seat + base can be bulky to lug around the airport. My Chicco Bravo set, which I love for home, weighs 17lbs… without a baby in it!
We've traveled with it before and have checked it on flights without it being too much of a problem, so it's doable if you don't mind the extra size/weight. If you decide to do that, my recommendation is to invest in a simple travel bag for your car seat like this one. Get something with backpack straps and a little bit of cushion to protect it from damage. No sense in damaging your expensive/need-everyday car seat.
This slim little beauty weighs in at just 5lbs (!) and does not require a separate base. But rest assured, it doesn't skimp on safety features. It's LATCH equipped for cars and airplane-ready, and meets federal safety standards for front- and rear-facing car seats.
It accommodates babies from 5lbs-40lbs, so it will grow with your baby and you'll get plenty of use out of it.
Bonus Points: Have multiple kids? The Cosco Scenera is compact enough to fit 3 across the backseat of most vehicles.
5. Travel Highchair
A travel highchair is wonderful when you're traveling with babies and toddlers over 6mos. Even if you plan to dine out for every meal, highchairs might not be readily available depending on your destination.
(Fun Fact: Only about 30% of restaurants in Europe offer highchairs.)
But no matter where you travel, relying on balancing your little one on your knee during meals and snack time is not sustainable for sanity… especially once your baby want to crawl out of your lap or grab food to feed themselves.
When it comes to baby gear, my general rule is to look for things that are multipurpose. It's one thing that keeps our closets clean and our home from being overrun with baby contraptions.
This chair is great for travel because it's tiny enough to pack in a backpack or suitcase, and it works well for both indoor and outdoor use. Set it up on a bistro chair in France or plop it down in the beach sand in Hawaii. For extra multi-purpose points, we also use it as a haircutting chair & coloring station at home!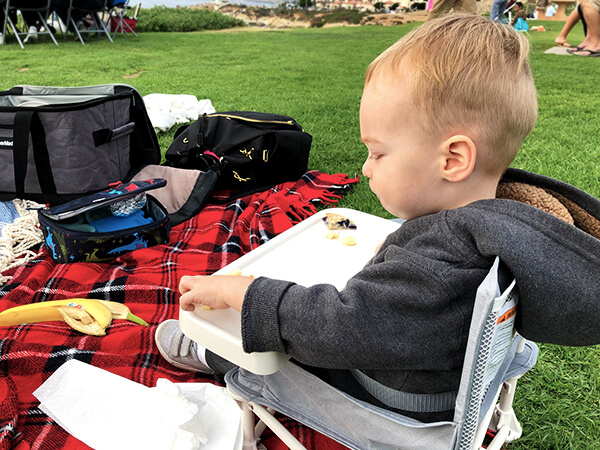 Honorable Mention: This My Little Seat Travel Highchair is impressively lightweight and is about the size of a diaper when rolled up. (!) This one must be attached to an existing chair so it doesn't quite meet my standard for being multipurpose. It also doesn't have a tray. I love having a tray so J-Babes can feed himself and my husband and I can savor a few uninterrupted bites of breakfast! This one easily wins for portability, though, so if you need to slim down your suitcase this is the way to go!
6. Travel Stroller
This travel stroller is all about recreating the comfort & style of a full stroller in a lightweight & portable frame. Reclining seat, storage basket, cupholder, large sun canopy… I could go on forever, baby!
The Summer 3Dlite+ is great for sight-seeing in any climate. On hot days, it's nice having the option to let baby sleep under the sun shade instead of sweating all over you in a baby carrier. On chilly days, you have the storage basket below to help wrangle blankets and coats while you're out.
Sometimes simple and inexpensive is the way to go if you intend to use it more for getting around than for sleeping! (Think airports, train stations, city streets.) That's the case for me here. This is a bare-bones stroller that has a foldable lightweight frame and a simple sun hood. Great for ages 9+ months, as it doesn't have a chest harness and doesn't recline back for naps.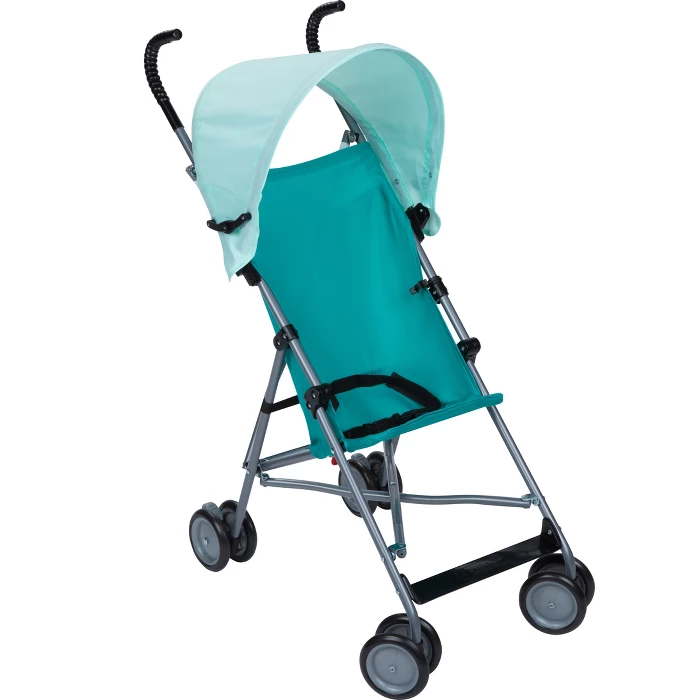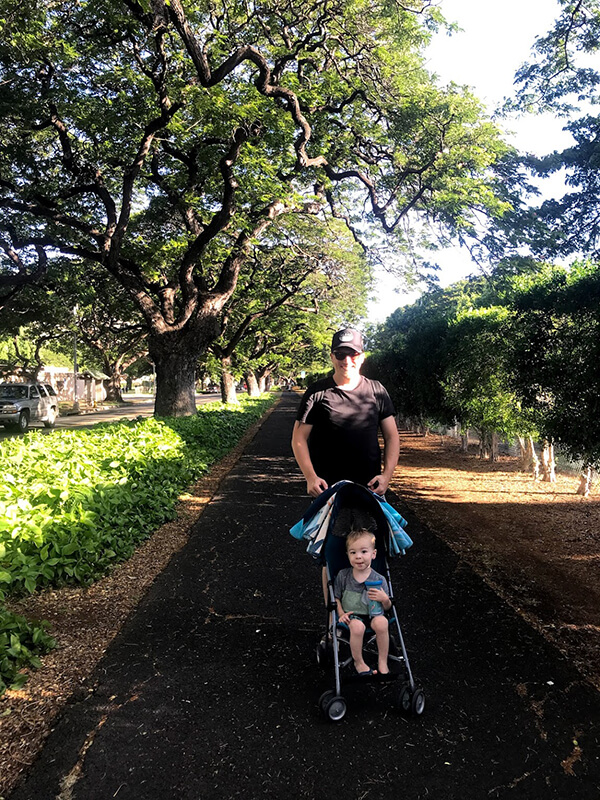 ---
TIP: Need to slim down your packing list? Celine & Dan Brewer @ BabyCanTravel.com provide a super thorough list of baby gear rental companies in destinations around the world. Be sure to check it out!
---
What are the things you and your family can't travel without? I'd love to hear in the comments!
Happy (and simple) packing! ❤️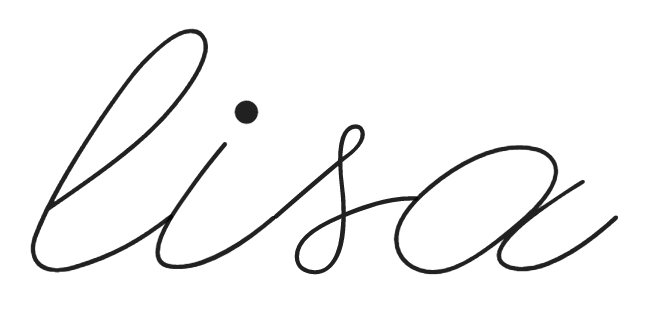 P.S. If I can add a #7, it's FOOD! 🙂 Whether it's breastmilk, formula or solid snacks, bring plenty!